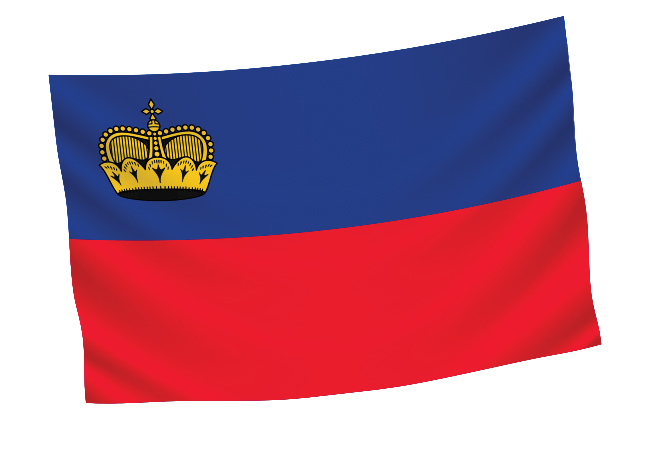 Liechtenstein
In the year 1719, the diminutive Alpine monarchy was elevated to the status of an imperial principality. Since then it has remained an established part of the European map. While it was still part of the Holy Roman Empire at the time of its foundation, in 1806 it achieved sovereignty when the Confederation of the Rhine was founded. Having abolished its own army in 1868, the Principality of Liechtenstein survived the turmoil of both World Wars and is today one of only five debt-free states around the globe.
The treasury of Liechtenstein announced on February 3, 2019 a series of new coins that celebrate the 300th anniversary of the establishment of the Principality of Liechtenstein that will be available as part of the country's national celebrations. The coins are five in total, with two silver coins and three gold pieces from a half-gram, to a quarter-ounce, and one-ounce. The silver crown examples are minted in one ounce and as Piedfort for a two-ounce coin, utilizing Smartminting technology, resulting in exceptionally high relief. 2019 is the first time since 2006 that official collector's coins are being issued by the Principality of Liechtenstein. All five coins will be available at the end of April 2019.
The start of Liechtenstein's statehood came about on the 23rd January 1719, when Charles VI, Holy Roman Emperor (reigned 1711–1740), created the new Principality of Liechtenstein from the domains of Seigneury of Schellenberg and the County of Vaduz, which were both held by the Liechtenstein family. This was done so the-then Prince Anton Florian (1656–1721) could be admitted to the Reichstag. The move was essential so that all members held land, which were subordinate only to the emperor himself, as opposed to land held in fief by higher nobles. Thus, Anton Florian became the first prince of Liechtenstein, which today celebrates its 300th anniversary of establishment and is the only monarchy granted by the Holy Roman Empire that still exists. His bust is on the obverse side of the coins The current head of state, Prince Hans Adam II, succeeded his father Prince Franz Joseph II in 1990 and is the state's 12th consecutive sovereign prince since 1719.
The reverse of the coins includes an image of the mantled crest of the principality, crowned with the inscription FURSTENTUM LIECHTENSTEIN placed above, with the denomination of the coin placed below the crest.