Please choose which versions of the book you wish to order below,
at the bottom of the page.

Available end-August, 2021. Free shipping in the U.S.A.

Since 1953, the definitive standard reference on paper money.
Completely revised & updated

22nd edition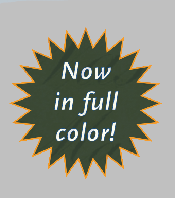 by Arthur L. Friedberg & Ira S. Friedberg
based on the original work by Robert Friedberg (1912-1963)

Available in FOUR versions:
Hard Cover

Soft Cover

USB Stick (PC only)

Downloadable E-book
• All illustrations in color
• 900+ photos
• 328 pages
•The universally-used Friedberg Numbering System,™ the standard method for describing United States currency
• Colonial and Continental Currency
• Treasury Notes of the War of 1812
• Large Size Notes
• Small Size Notes
• Fractional Currency
• Encased Postage Stamps
• Postage Envelopes
• Postal Notes
• Error Notes
• Uncut Sheets
• Paper money mules
• Confederate States of America
• Prices in up to 7 conditions
• Full listing of note-issuing National Banks with amount of notes known per bank
• Complete signature listing for U.S. currency
• Directory of the leading paper money dealers
• ALSO AVAILABLE AS A DOWNLOADABLE E-BOOK. RENT TO USE FOR A DAY OR BUY AND USE FOREVER! ($4.99 to $29.95). Click here to be redirected to our E-bookshop and download your e-book today.