Please choose which versions of the book you wish to order below,
at the bottom of the page.


Coming in Fall, 2017. Ready to ship on October 23.
Order before October 15 and the $5.75 postage and handling charge will de deducted.
Since 1953, the definitive standard reference on paper money.
Completely revised & updated

21st edition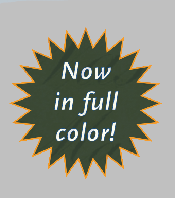 by Arthur L. Friedberg & Ira S. Friedberg
based on the original work by Robert Friedberg (1912-1963)

Available in THREE versions:
• Hard cover library edition with sewn binding:

• Convenient, easy to carry soft cover:
• ALSO AVAILABLE AS AN E-BOOK. RENT TO USE FOR A DAY OR BUY AND USE FOREVER! ($4.99 to $29.50). Click here to be redirected to our E-bookshop and download your e-book today.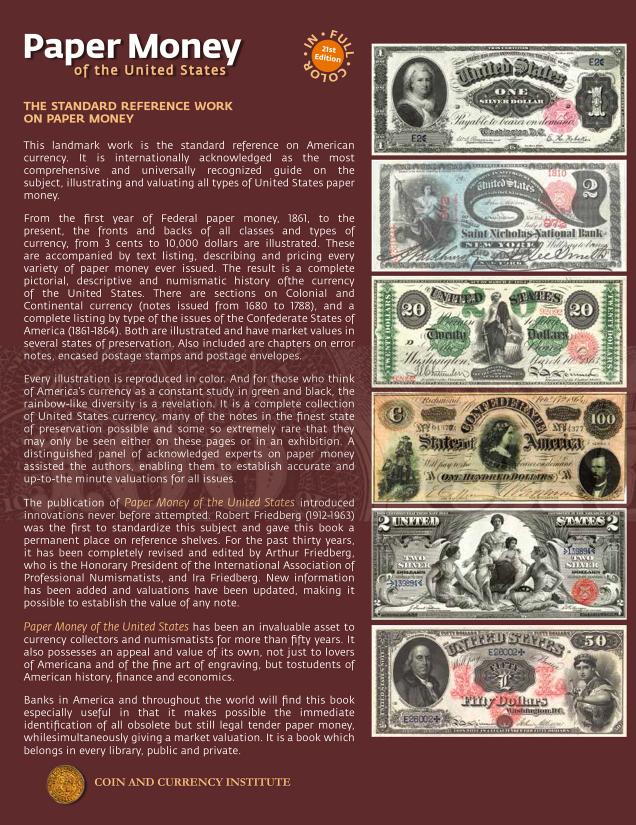 • All illustrations in color
• 900+ photos
• 328 pages
• The universally-used Friedberg Numbering System,™ the standard method for describing United States
currency
• Colonial and Continental Currency
• Treasury Notes of the War of 1812
• Confederate States of America
• Large Size Notes
• Small Size Notes
• Fractional Currency
• Encased Postage Stamps
• Error Notes
• Uncut Sheets
• Paper money mules
• Postage Envelopes
• Prices in up to 7 conditions
• Full listing of note-issuing National Banks with amount of notes known per bank
• Complete signature listing for U.S. currency
• Directory of the leading paper money dealers